On a recent trip to Indonesia I had the good fortune to attend a tribute to the late Indonesian designer, Jaya Ibrahim. Organized by Indonesia Design at The Dharmawangsa Jakarta, a luxurious 5-star hotel in Kebayoran Baru, South Jakarta, the tribute attracted several hundred partners, friends and associates of the late designer. The Dharmawangsa Jakarta was one of his first projects in Indonesia after his return from the United Kingdom where he studied under the tutelage of Anouska Hempel, a distinguished interior designer, who was ranked in 2002 by Architectural Digest as one of the top 100 interior designers and architects in the world.
Between his first projects in Indonesia in the mid 1980's to his death in 2015, Jaya Ibrahim became one of the most respected hospitality designers in the world. He was the interior designer for many Aman Resorts, including Aman Summer Palace in Beijing, Amanfayun in Hangzhou, and Amandayan in Lijiang.
Apart from his Aman and Dharmawangsa masterpieces, his exceptional works extended to The Legian Bali, Conrad Bora Bora Nui in French Polynesia, Conrad Centennial Singapore, The Setai in Miami, The Ritz-Carlton in Sichuan, China, Jumeirah Dhevanafushi in the Maldives as well as Capella in Shanghai and Singapore. His works also included The Fuchun Resort in China, The Club at The Saujana in Kuala Lumpur, The Hacienda Uayamon in Yucatan and The Nam Hai in Hoi An, Vietnam.
It comes as a surprise to many, that Jaya never attended a design school. A moving tribute, which is provided at the end of the post was given by Shaun Yeo, his first employee in Singapore. A sample of Jaya's designs are illustrated in the collection, and images below.
Pavilion Lounge – Aman Summer Palace, Beijing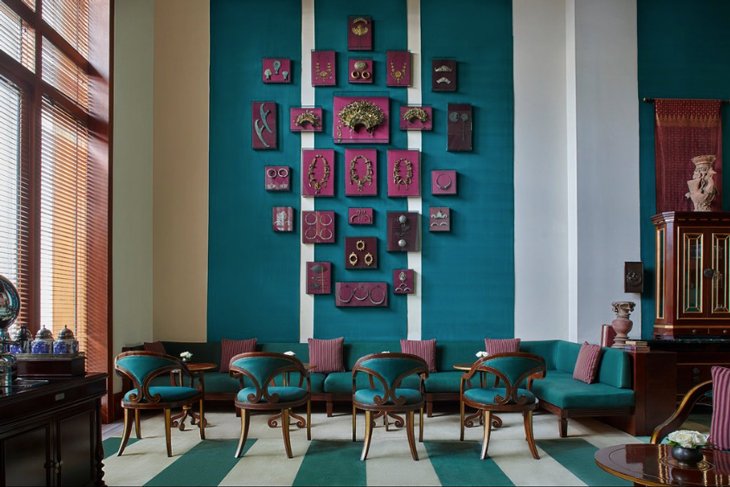 Majapahit Lounges – The Dharmawangsia Jakarta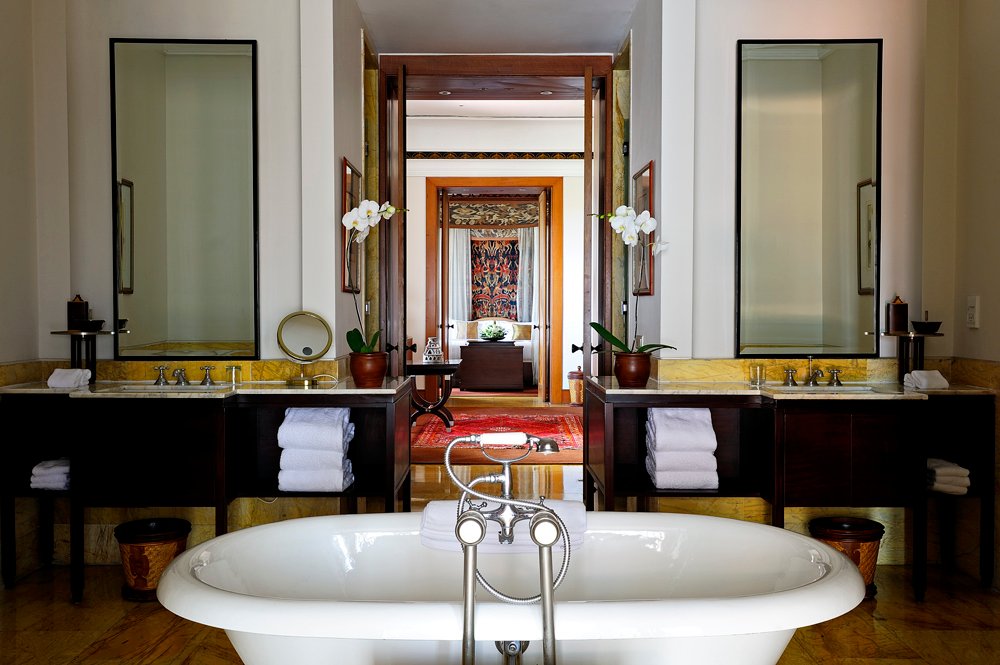 The Dharmawangsia Jakarta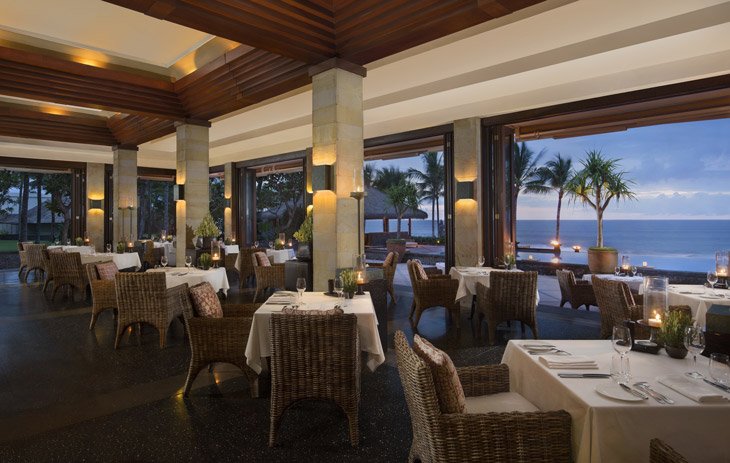 The Restaurant – The Legian Bali
Tribute by Shaun Yeo, of S.A.Y. DESIGN SAY Profile – July 2018
My name is Shaun and I was Jaya's first employee in Singapore about 10 years ago. I'm here today with my partner Agnes who was also Jaya's long time assistant.
As young designers, it was very special to work closely with Jaya on hotel projects. To the both of us (and I'm sure many of you), Jaya was and will always be the greatest hotel designer that this world has ever seen.
But aside from designing hotels, Jaya also had another dream. He wanted to create more than hotels. He wanted to create his designs as a lifestyle. The brand was called JAYA. This brand would feature luxury lifestyle products from leather goods, to time pieces, from bath fittings to crystal ware.
So besides having the honor of working with Jaya on hotel projects, I had the chance to witness his impeccable taste, style and elegance in the designs of many other objects. He launched a furniture collection in Singapore, he was featured in the newspapers and several international publications. His furniture pieces were displayed along side other world famous European furniture brands. We were all very proud of him. Among other things he also designed several watches, and even A highly functional but beautiful leather cabin sized luggage.
For Agnes and I, it was truly an honor to have had the chance to work for Jaya Ibrahim, and later on become a friend to him. To be able to have more than a glimpse into how his mind worked, his relentless pursuit of perfection and his immense talent.
Today, Agnes and I have started our own small studio. We hope that our projects someday would put a smile on his face, wherever he is.
Shaun Yeo