While the Trump administration's trade war with China and Brexit are among the issues causing corporate uncertainty, the only major inbound visitor arrival market to Bali that appears to be affected is the Chinese market which we forecast to decline from about 1.4 million in 2018 to 1,171,000 arrivals in 2019 and 1,113,000 in 2020, down 14% and 4.9% respectively on 2018 and 2019.
Based on our short-term univariate forecasting models, we expect the number of international visitor arrivals to Bali to grow by about 3% to almost 6,254,000 million in 2019 and by 10.2% in 2020 to almost 6.9 million as illustrated in the graph below. The number of international visitor arrivals to Bali has grown at a CAGR of 10.1% since 2009.
Historical & Forecast International Visitor Arrivals to Bali, 1982-2020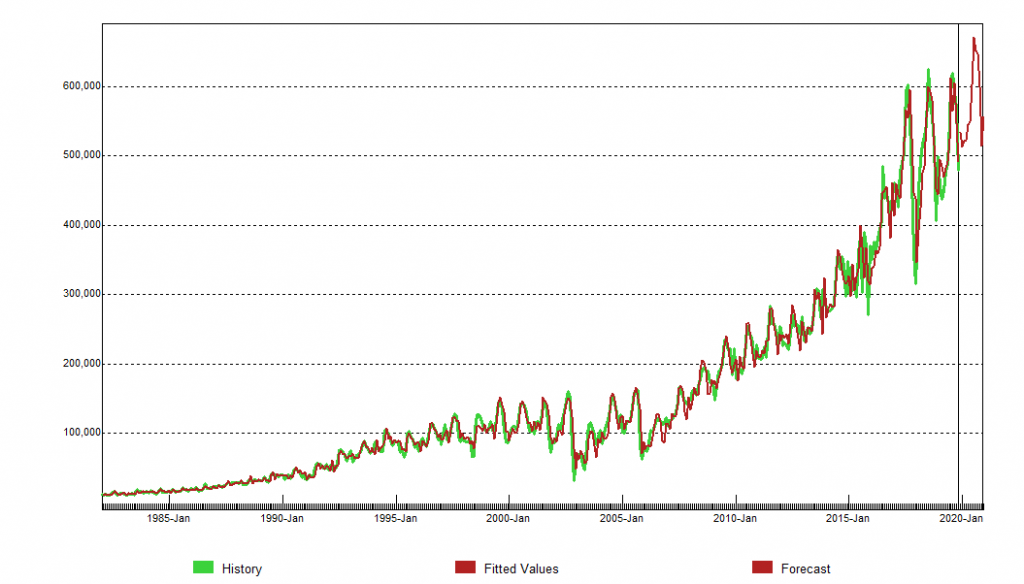 With the current uncertainty surrounding the Chinese market, Indonesian tourism authorities are directing their attention and marketing efforts to Europe. We forecast visitor arrivals from Europe at 1,484,000 in 2019, up 6.6% on 2018. We expect a surge of visitors from Europe in 2020 growing at 17% to reach 1.7 million. Since 2009, the number of visitors from Europe has grown at a CAGR of 9.7%.

Historical & Forecast Visitor Arrivals to Bali from Europe 2002-2020
Australia has been and will continue to be a major source market for Bali. We forecast the number of inbound visitor arrivals to reach 1.2 million in 2019, up 5.5% on 2018. With a CAGR of 10.7% since 2002, we forecast 1.3 million visitors from Australia in 2020, up 9.6% on 2019.
Historical & Forecast Visitor Arrivals from Australia 2002-2020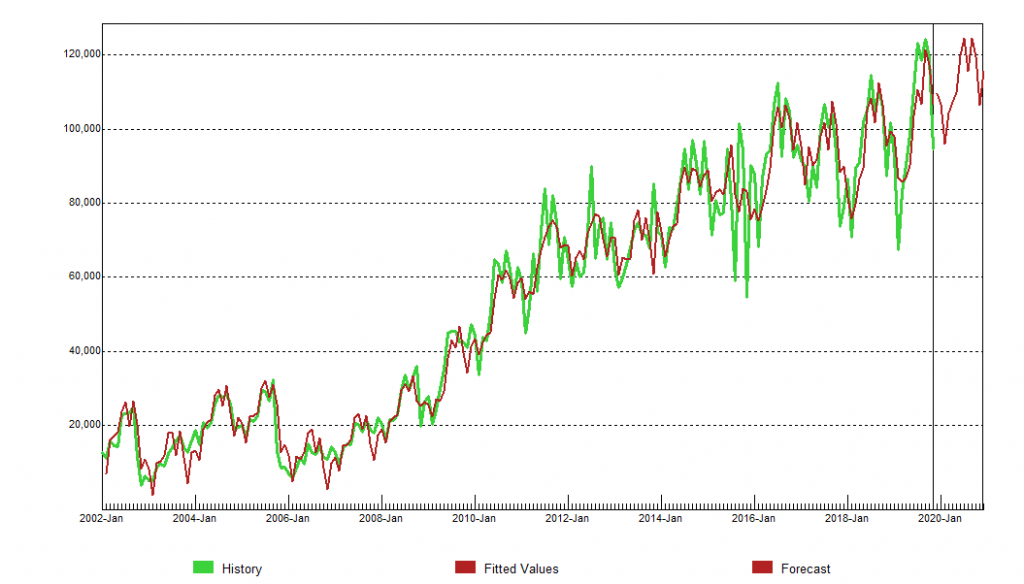 Bali's 5 star hotels have achieved occupancies in the mid 60% between 2014 and 2018, oscillating from a low of 61.5% in 2014 to a high of 67.8% in 2018. Based on the performance of the hotels for the period January 2019 through October 2019, we forecast an average occupancy for the 5 star hotels of 59.1% for 2019, down 8.8 percentage points on the 2018 average occupancy. We anticipate a small improvement in 2020 with average occupancies of 60.5%.
Historical & Forecast Occupancy for 5-Star Hotels in Bali 2010-2020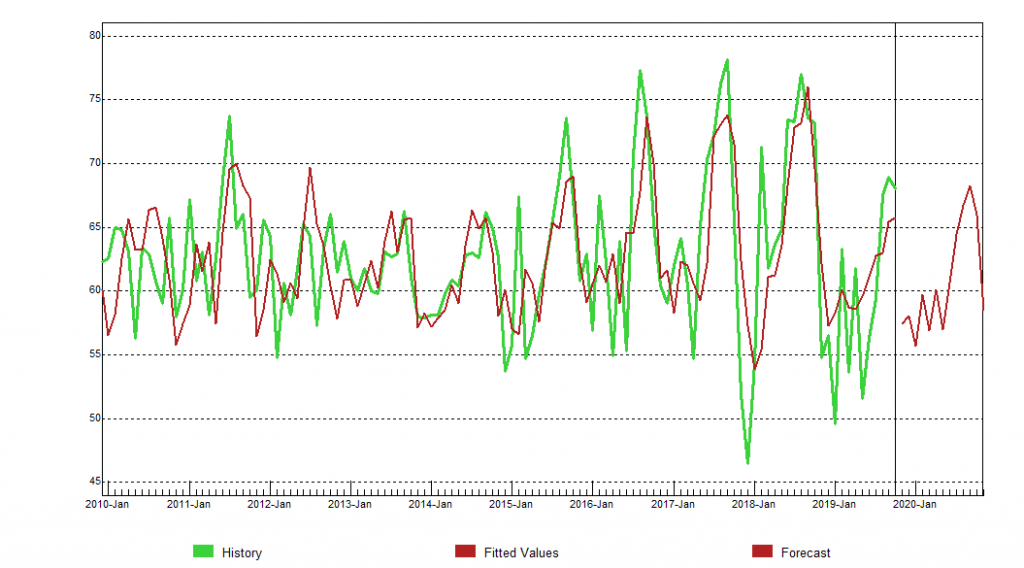 Between 1990 and 2003, 5 star hotels enjoyed an average length of guest stay of about 4 nights. Since 2014, the average length of stay has oscillated between a high of 3.42 in 2014 to a low of 3.05 nights in 2015. We forecast an average length of stay of 3.08 nights in 2019 and 3.14 in 2020 for 5 star hotels.
Historical & Forecast Average Length of Stay in 5 star Hotels in Bali 2010-2020